How To Set Up Together Mode In Teams
Together mode is a new meeting experience that uses AI segmentation technology to place participants in a shared digital background, making it feel like you're sitting in the same room with everyone in your meeting.
Whereas traditional video conferencing tools align people in a grid format with unique backgrounds, Together mode delivers a truly shared environment.
Does it work perfectly? No.
Is it a bit cheesy? Yes. But that's ok because it's still 2020 and nobody should feel any remorse for experimenting with new ways to be "together."
Here's how you enable Together Mode in Teams
Make sure you have the latest version of Microsoft Teams, then, click on your profile picture or avatar, then click on Settings. Ensure that you have the latest version. Restart Teams if you did not have the new meeting experience checked.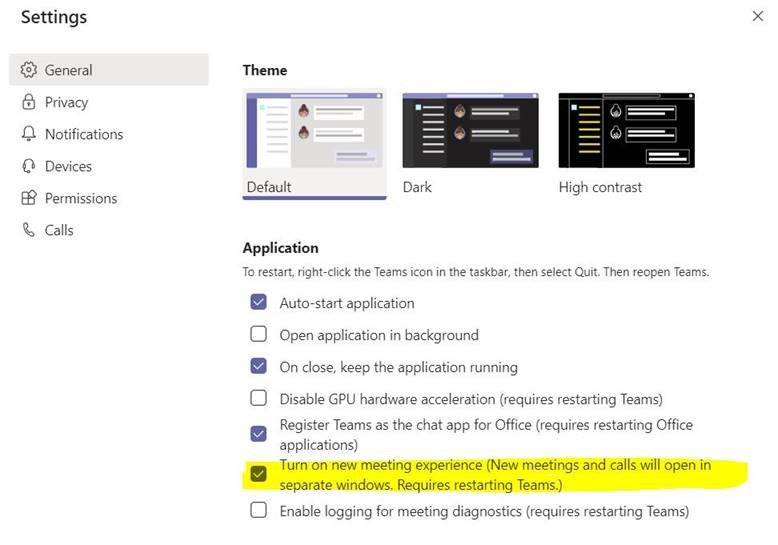 Next time you are in a Teams meeting, click the "…" at the top of the screen and select Together Mode. And then your meeting will look something like this.