Louisville Geek Completes Wireless Project for Louisville City FC Lynn Family Stadium
When Louisville City FC opens its 2020 USL season July 12th, the team will debut its brand new, state-of-the-art soccer-specific home. Butchertown's Lynn Family Stadium, originally set to open April 11th but delayed due to the COVID-19 pandemic, will boast robust Wi-Fi connectivity powered by Louisville Geek, which all attendees will be sure to appreciate.
Behind the stadium's glitz and glamour is a great deal of necessary infrastructure. While visually hidden from the public but omnipresent throughout the venue, Wi-Fi connectivity provides fans an enhanced experience during games. Louisville Geek was honored to answer the bell overseeing the wireless deployment project.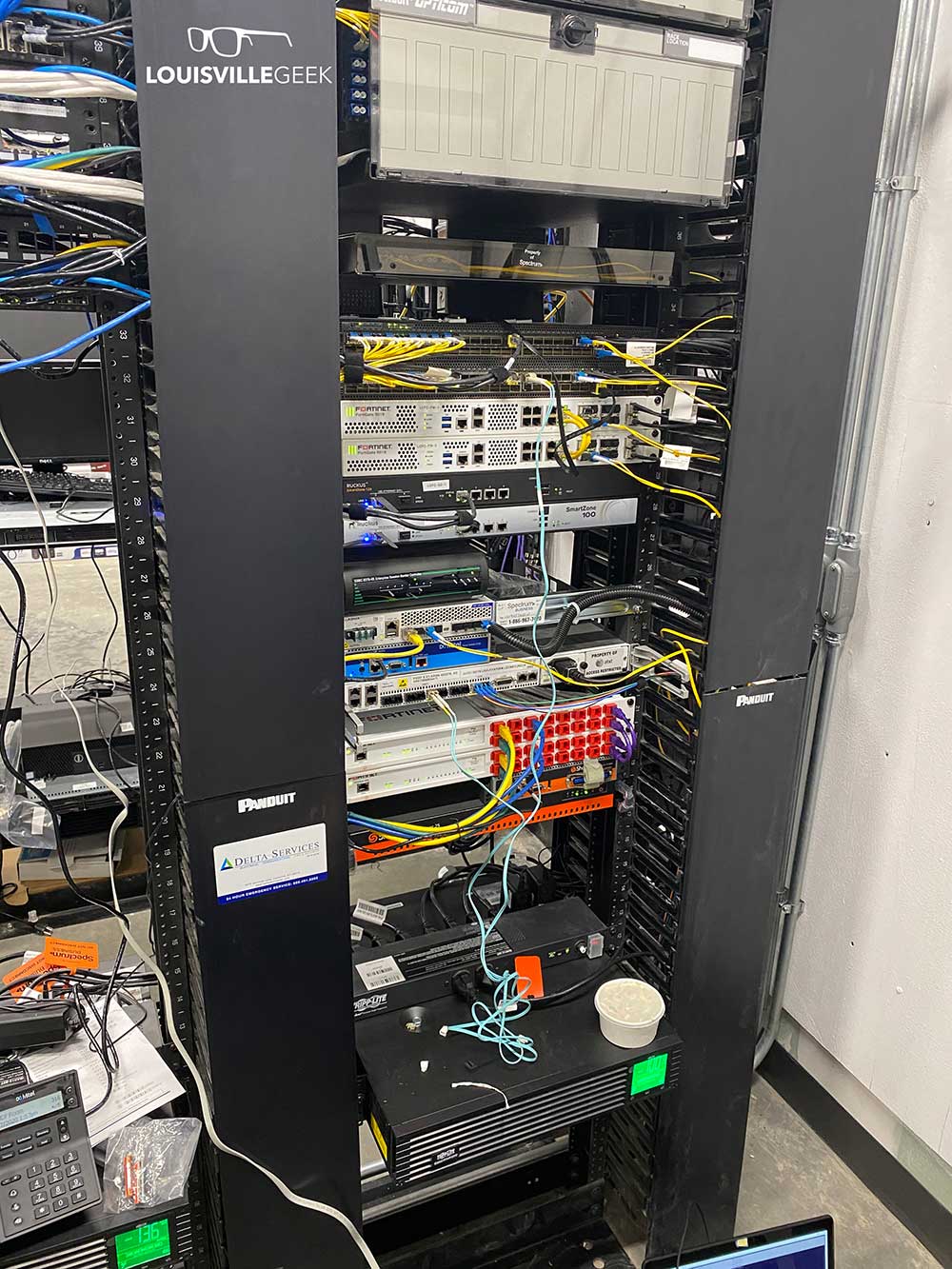 Louisville City FC's management team knew when it built the stadium that improving fan experience was a top priority. One of the first elements the team addressed was Wi-Fi network reliability. Depending upon mobile carriers to provide sufficient bandwidth for fans on game days has proven inadequate, and if you have attended any sporting event or concert you are likely familiar with the frustration that can occur when you can't access the Internet, share or view social media posts or even access email. Stadiums require robust wireless networks to deliver capable connectivity.
Of course, providing strong wireless performance within high-density public venues is a challenge, but Louisville Geek has considerable experience in this area. Thanks to handy tools provided by our partner Ruckus Wireless, our technicians conducted a Predictive Wi-Fi Design & Mapping survey throughout the stadium to determine specific requirements for delivering high-speed Wi-Fi to more than 15,000 spectators.
Louisville Geek installed the following networking components
34 robust and intelligent network switches
105 Ruckus Wireless wireless network access points
Ruckus Wireless AP and Controller Integration
SureFire EMT Cabling CAT6
We cannot wait to check out the new stadium and cheer on the boys in purple this season while enjoying fast network connectivity, and we hope you will as well!