Microsoft Inspire 2020: Our Biggest Takeaways
On July 21, Microsoft kicked off the 17th edition of its annual Inspire event, but for the first time ever, the event was not held in an arena or a lavish resort with multiple ball rooms for in-person breakout sessions. Instead, Microsoft followed in the footsteps of many other organizations in 2020 by having their first ever virtual conference. A few of us here at Louisville Geek attended, so we wanted to share a few takeaways from the conference.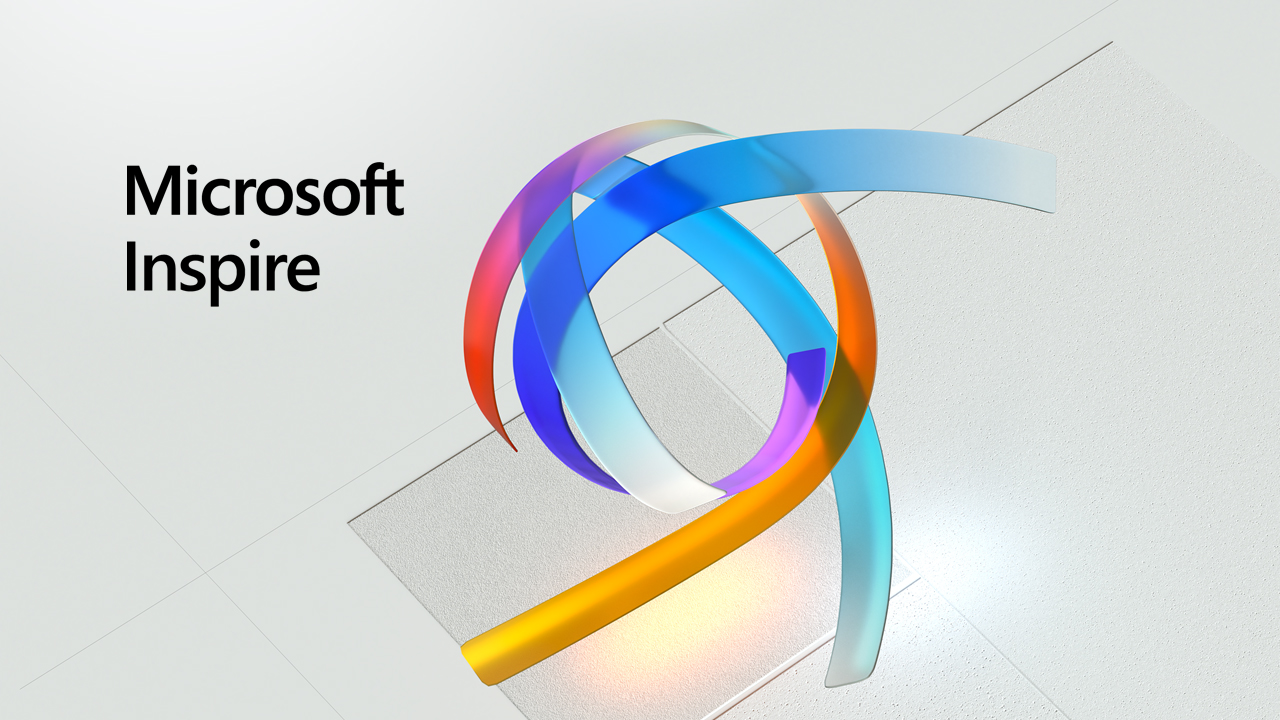 Microsoft Teams Rooms Standard and Premium
Well before the COVID-19 pandemic, Microsoft had been trying to improve the experience of online collaboration. With Microsoft Teams Rooms Standard, admins can now set up, view, and manage devices such as cameras, displays, IP phones and microphones from a single screen. Teams Rooms Standard costs $15/month per device.
Teams Room Premium provides customers with a cloud-based service that includes 24/7 proactive management and monitoring delivered by Microsoft experts. Teams Rooms Premium allows users to shift the operational burden of their rooms to Microsoft or a certified Microsoft partner. This option costs $50 per device per month.
Together mode places all the participants on a video call together in a virtual space, such as an auditorium, conference room or coffee shop, so they look like they're in the same place together. The new feature ditches the traditional grid of boxes, creating an environment that users say has a profound impact on the feel of the video conference and provides more cohesion to the group.
RealWear
Microsoft also announced the new RealWear head-mounted devices, which provide first-line workers with hands-free access to information and the ability to conduct calls with remote experts directly from their job sites. Users will be able to access chats, remote assist capabilities and other resources using only voice commands.
Walkie Talkie
Another new Teams feature is Walkie Talkie, which will turn smartphones or tablets into a walkie-talkie that will work over Wi-Fi or cellular data. The feature will enable a clear, instant, and secure voice communication over the cloud, while also reducing the number of devices employees must carry, thus potentially lowering IT costs.
Microsoft Dataflex
Microsoft Dataflex provides a built-in, low-code data platform for Teams, and provides relational data storage, rich data types, enterprise grade governance, and one-click solution deployment. Developers creating Power Apps and Power Virtual Agent chatbots can now create and access the apps and bots in Teams and deploy them in one click. Microsoft Dataflex is made atop the Common Data Service, which reached general availability in 2016. Since that time, the Common Data Service added over 1,000 features and introduced support for Microsoft Dynamics 365 and Power Apps.
Microsoft 365 Updates
One of the more interesting announcements to come out of Inspire 2020 are the changes to Microsoft 365's UX, which sees an increased focus on simplicity. The proposed design changes aim to increase the productivity of users while providing smarter features to help with day-to-day tasks. According to Microsoft, these changes will improve the way you work in Office. One of the most significant changes addresses the iconic ribbon that sits atop the window providing quick access to tools and features you may need while using the Microsoft 365 suite. The company wants to reduce distractions, and that includes transitioning from a ribbon that may seem intimidating at first sight to a simpler, smarter experience.
Microsoft Azure Updates
Microsoft announced new hybrid migration, data, security and compliance, and developer offerings around the Azure cloud platform. The products and services include the next generation of Azure Stack HCI, new Azure Migrate features and Azure Lighthouse security enhancements, and third-party connectors for Azure Sentinel, Microsoft's security information and event management offering.
Microsoft Yammer Updates
Microsoft Yammer now has a redesigned look on the web and mobile devices. Yammer now has deeper integrations with several services, including Microsoft 365, Teams, Outlook, and SharePoint. Yammer now includes featured conversations to drive visibility and engagement to important dialogues. UserVoice requests and can be configured by Microsoft 365 global admins through the Yammer admin portal. These new integrations for Yammer and the improved design and experience will make it easier to coordinate communication across Microsoft services.