Tasks in Teams Now Available to Microsoft 365 Users
No matter your age, gender, profession or industry, to-do lists are a way of life. famed philosopher and novelist, Umberto Eco, refers to lists as the "origin of culture."
To-do lists help us keep track of what to do now and what needs to be done next. The concept of the to-do list is noble but keeping track of these to-do lists can be difficult to manage, especially when you have to flip between different places to see them all.
Which is precisely why we are so excited about this new Tasks in Microsoft Teams public rollout.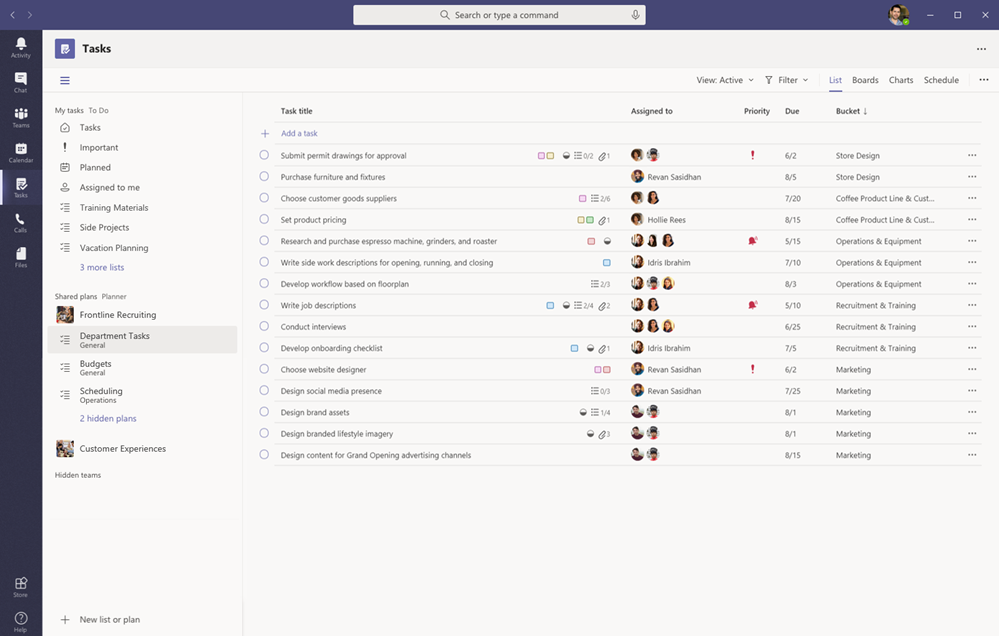 Microsoft has never had any shortage of applications to manage to-do lists. Many would argue that they offer too many options for subscribers to choose from. With this rollout, Microsoft is finally condensing its to-do list offerings by combining the Planner and To-Do apps via Microsoft's collaboration hub.
Now available to all commercial Teams users with a Microsoft 365 subscription, Tasks in Teams lets users manage assignments from the Planner and To Do apps directly from the Teams application, providing a more straightforward approach to assigning and managing tasks over Microsoft Teams. Because Tasks in Teams mimics the designs from Planner and To-Do apps, there won't be much of a learning curve when adopting this new feature.
How to Access Tasks in Teams
To get to the new tasks experience, hit the ellipsis and type in "Planner."
In a few months, Planner's name will change to tasks (yes, the Microsoft name changes are hard to keep up with).
You can also Pin the Planner App to the left rail as shown below.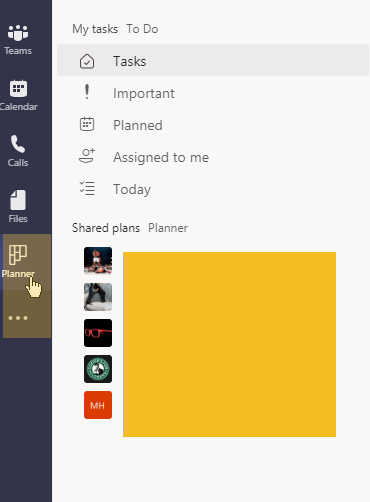 The Advantages of Using Tasks in Teams
The layout is extremely versatile, allowing you to focus on both individual tasks and shared projects (while filesharing) all in one hub is a huge advantage. Also, lets face it, both the Planner and To-Do apps had their advantages, both had limitations. By combining these apps you're getting the best of both worlds.
Whether or not they keep the name remains to be seen.