The Advantages and Disadvantages of the Lenovo ThinkSmart View
One of the clear outcomes of 2020 (insert joke here) has been a complete shift to remote workplace collaboration, communication, and productivity. It is now common knowledge that employees can get their work done and feel connected to each other if they have the right tools.
Enter the Lenovo ThinkSmart View.
If you're one of the hundreds of millions working from home and spending the majority of your days on Teams meetings, the Lenovo ThinkSmart View might be just what the doctor ordered. With the rise of Microsoft Teams being embraced into organizations across the globe, the ThinkSmart View offers another solution for those seeking creative and productive ways to stay connected, anywhere, and at any time.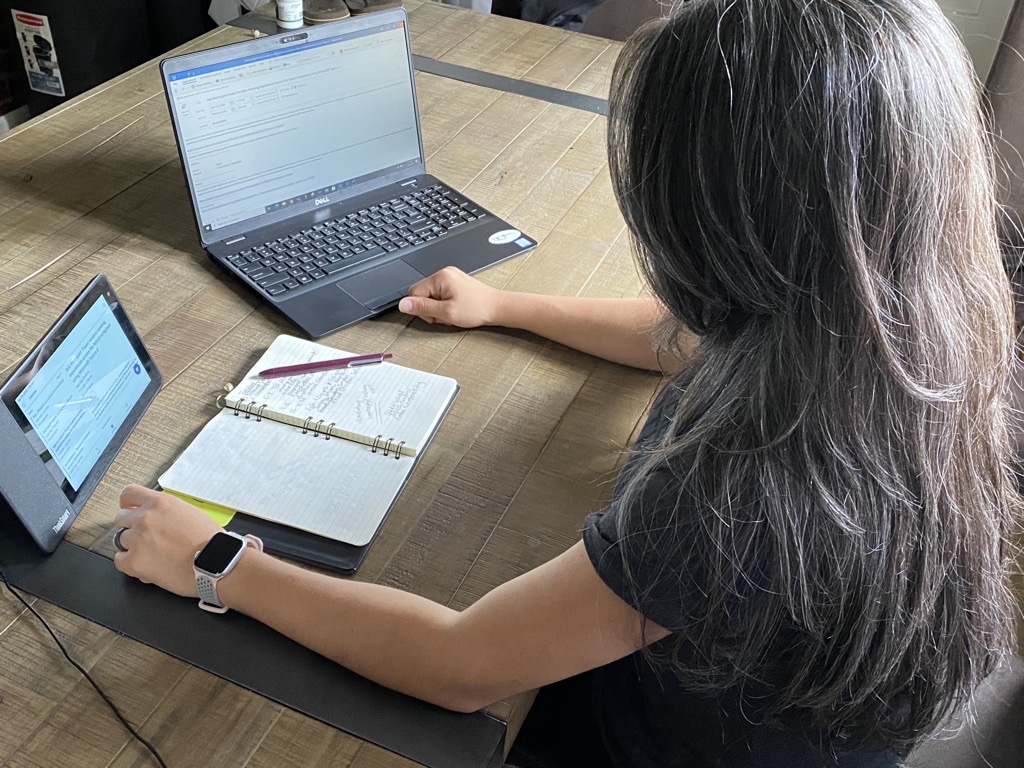 Advantages
The display
The display has an 8-inch touchscreen along with an integrated camera microphone, and speakers. It also features a 5MP wide-angle camera equipped with a with privacy shutter and a dual microphone array, plus a 1.75-inch 10 watt full-range speaker for audio. It's compact size and portability provides users the ability to conduct meetings, scheduled or impromptu, with ease and hassle-free.  It's easy to deploy anywhere, and with a power plug, the standalone device is ready to go when you are.
It packs a powerful punch
The Lenovo ThinkSmart View is powered by the Qualcomm APQ8053 system-on-chip (SoC). It is Bluetooth-enabled for pairing with headsets. It has 2 GB of memory and 8GB eMMC storage and weighs 2.2 pounds.
Built-in Features
The device Bluetooth-enabled for pairing with headsets, which can be helpful if you're working from home and need to drown out some background noise. When paired with a PC, the ThinkSmart View can be used for voice and video calls and content viewing, which allows users to free up the PC for notetaking or other work while on a call. The accessibility features, including high contrast mode, dark screen, large text, and color collection are all solid features
Security
Because the device only works with Microsoft Teams, it inherits all of Microsoft's security protocols once you sign into your account. IT admins can securely manage, update, and monitor Microsoft Teams display through the Teams Admin Center.
Disadvantages
It only works with MS Teams
It's only compatible with Microsoft Teams, so you cannot the Lenovo ThinkSmart View for Zoom or Hangout meetings. For a business like ours, we use Microsoft Teams almost exclusively but many of our clients prefer to use Zoom, Cisco or Google Hangouts, so not having the option to use this device for those calls is somewhat inconvenient.
No battery support
The ThinkSmart View must be plugged in to be powered on because there is no battery support.
Conclusion
If your business primarily runs on Microsoft and are looking for a portable device that can break you away from your desktop or laptop, the Lenovo ThinkSmart View can certainly help fill that void. It's very user-friendly and offers excellent video quality and sound.
However, if you find yourself bouncing between Zoom, Hangouts or other video conferencing platforms, you might be better suited with an Amazon Echo or a Google Nest hub, especially considering the $350 retail price for the Lenovo ThinkSmart View.