An Introduction to Microsoft Forms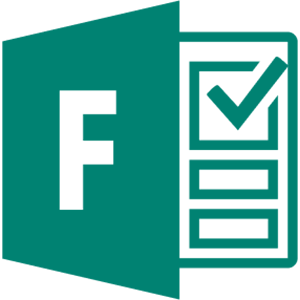 Microsoft Forms is yet another Office 365 application that, for whatever reason, doesn't get the amount of notoriety that it should. If you've ever wanted an easy way to create custom surveys, quizzes, polls, and questionnaires, it's likely that Microsoft Forms is the application you've been searching for the entire time. With a growing number of institutions, businesses, and government offices using Microsoft Forms to fulfill their requirement for data collection and generate real-time reports, its time we all learn more about its capabilities and why a growing number of industries are leveraging this useful tool.
The beginning of Microsoft Forms
Created in 2016, Microsoft Forms was originally only available on Office 365 Education. With the goal of creating an easy to use assessment and survey tool, the application was focused around providing real-time feedback and grading capabilities to enhance the educators' capabilities. With features like instantaneous grading with feedback, mobile accessibility, and embedding options it's easy to see the creative flexibility the Forms application presented.
The features and the potential of the program were quickly recognized by business professionals and over the next few years, Microsoft Forms was expanded upon to provide an added resource that businesses can also leverage. Now included in the Office 365 commercial and business plan, the application can be accessed through your Office 365 home page or by clicking the 'Explore all your apps' button if it is not initially present.
What are the Benefits of Microsoft Forms?
While the origins of the application are rooted for educational purposes, the business version of Microsoft Forms has quickly become a powerful tool for those that choose to leverage it. The program enabled users to efficiently collect data via an internal survey to employees or even external customers data to evaluate their experience or needs. With eas integration with other Microsoft applications like Excel and SharePoint, Microsoft Forms can easily fit into your existing workflow without the necessity of learning new applications or adopting new practices.
Additional Benefits of Microsoft Teams
It's easy to integrate with other Office 365 services/applications such as Microsoft Sway or Power BI
Forms can run on Windows, MAC, Android, iOS, and web platforms. Microsoft Forms is also available on desktop and mobile browsers.
It's branching feature allows forms to be built using conditional logic. For those unfamiliar with this functionality, it essentially allows the survey to change according to the responses of specific questions.
How does Louisville Geek leverage Microsoft Teams?
At Louisville Geek, we use Microsoft Forms on a regular basis both internally to enguage all of our employees directly and externally with our clients and vendors. Here are 5 ways we use Microsoft Forms at Louisville Geek:
RSVPs

When we have customer, employee or vendor outings, we use Forms to collect RSVPs for each respective event.

Employee or Customer Feedback

Oftentimes, we use Forms to send out a brief survey to our customers and employees requesting feedback on how we can improve as a vendor and employer.

Customer Satisfaction Surveys

These brief surveys are sent out to gauge our customers satisfaction with our service. These surveys are meant to be brief (1-2 questions).

Employee Training

To ensure our employees are properly trained on a specific product and to better understand how we can be better facilitators of personal growth, we will send out a survey asking basic questions involving their daily processes and other key topics.

Customer and Employee Onboarding

When a new employee or customer comes on board, we send out a Form questionnaire to gather important information needed throughout the onboarding process. This data is then migrated to various databases and is used for record-keeping.
At the end of the day, the core function of Microsoft teams is simply to create lightweight, secure surveys and forms for data collection. The simplicity of that goal, allows the potential of the platform to be only limited by the creative applications we choose to leverage it for. Whether you choose to use it for internal or external use, we recommend giving Microsoft Forms some consideration for your next survey or questionnaire.