Why IT Providers should be included early in Construction Plans
The Blind Men and the Elephant is an old folk tale about a group of blind men who attempt to learn what an elephant is by touching it. Each blind man feels a different part of the elephant's body, but only one part, such as the side or the tusk. In turn, each blind man creates his own version of reality from that limited experience and perspective. In the end, their collective wisdom leads to the truth.
Anyone who has ever been involved in a construction project knows that there is a massive amount of planning before the first shovel ever breaks dirt. Similar to the blind men and the elephant, construction requires input from a variety of specialists who each bring varying degrees of experience and perspective to the project. In years past, there was little need for an IT professional to be seated at the architecture table, but in today's tech-centric world, they're a critical piece to the puzzle.
Construction provides a unique opportunity for builders to include robust IT capabilities from the ground up, offering an array of advantages to capitalize on. Here are 6 ways IT professionals can help builders plan for both present and future needs before starting a new project.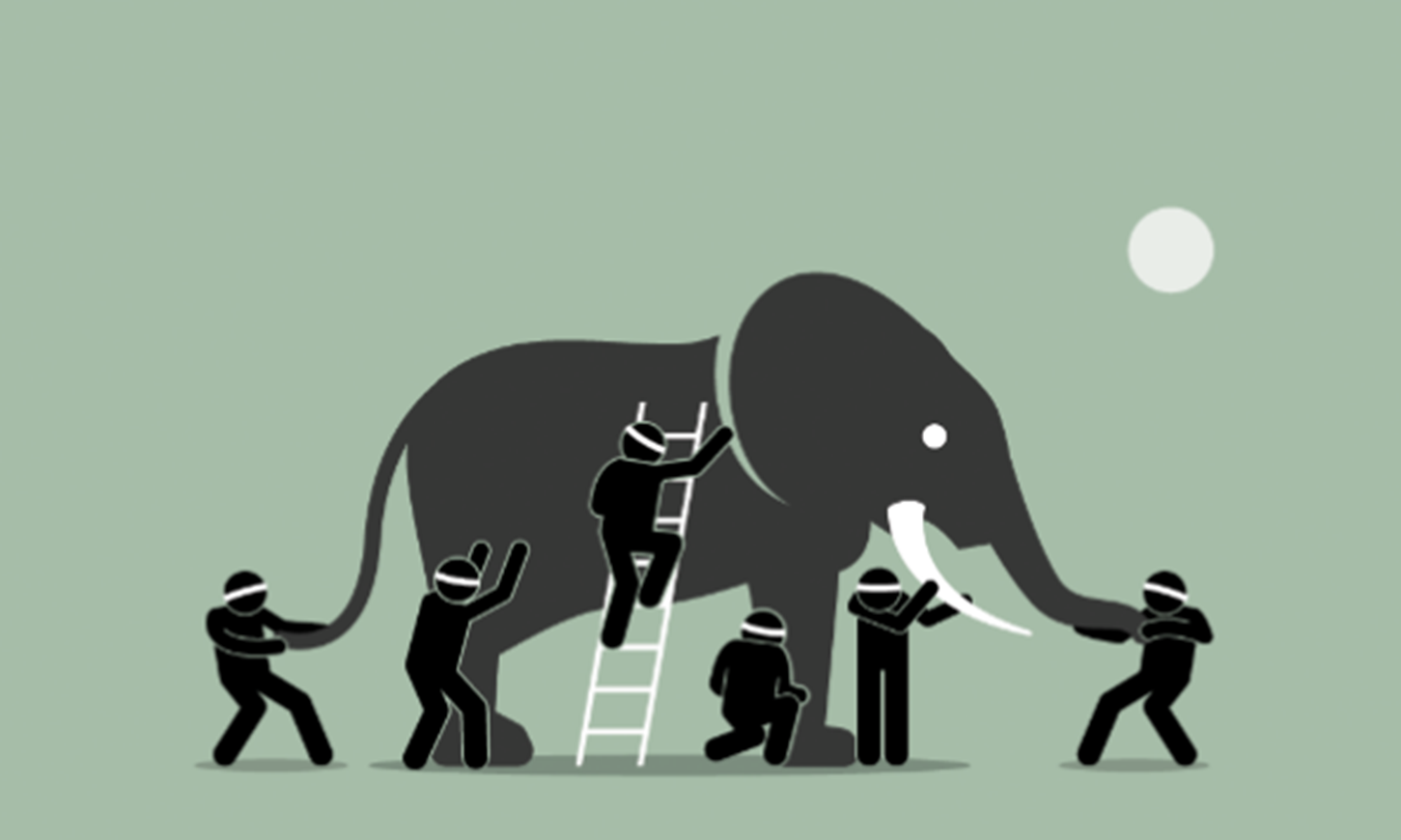 Planning for a Smart Office Starts with Low Voltage Wiring
What do an elevator, an HVAC system, and communication infrastructure all have in common?
They were all industrial technologies that largely shaped office buildings in the 20th century.
Today, smart technologies are reshaping our workplaces in similar fashion. And like planning for an elevator install, it's best to plan for technology in the early stages. The backbone of smart technologies is low voltage wiring, and every system is unique due to the structure of the building. You'll want to consider entrance facilities, vertical and horizontal backbone pathways, horizontal pathways and cables, work area outlets, equipment rooms, and closets, so having a well thought out telecommunications plan is critical.
By bringing an IT provider to the architecture table, they'll be able to provide a thorough telecommunication plan and will be equipped to install the necessary cable types (Cat5e, Cat6, Cat6a, and Cat7 or Fiber Optic). Read more about our Low Voltage Services.
Jobsite and Building Security
Construction sites are often the target of theft and vandalism, but thanks to modern technology, video surveillance monitoring systems can secure even the most remote jobsite. Motion-detected event notification alerts can be pushed to your email or mobile device (via SMS/text). In addition to keeping a 24/7 eye on your jobsite, many contractors will use this as an opportunity to share their progress in time-lapse, live stream formats.
Construction sites are often like a small airport, with contractors, plumbers, and electricians coming and going. While ensuring that workers are where they should be may sound rudimentary, Access Control has the tendency to get overlooked in the planning stage, but it shouldn't. Implementing an Access Control system is an affordable and handy solution, allowing builders to regulate who can enter a jobsite and when.
Internet and Data Availability Checks/Circuit Buildouts
When it comes to construction, timing is everything. A forgotten permit or a scheduling error can cripple a project. Depending on the location, it can take several months to have internet installed and live, so it's important to understand what options are available in the early planning stages. Sometimes, a circuit build out can include digging a trench, connecting to a nearby pole, or across the street (at least 90-120 days). For newly parceled lots, it can take months for an address to find its way into service providers' databases. To combat with this, construction companies can work with their IT providers to oversee this task. And because IT providers typically work with a variety of telecom providers and carriers, they are able to leverage those relationships to price shot and negotiate dates for site surveys and installations.
If you're curious about whether you're paying too much for your data, fill out this brief telecom audit form and let us price shop for you. We've been able to save our customers hundreds of thousands of dollars over the years.
Wireless
"What's the Wi-Fi password?" is often the first question our guests ask us shortly after they enter our building for the first time. As the use of wireless devices and smart products and systems grows, so, too, must the infrastructure to support them. No matter how big the building is or what types of businesses will be occupying the space, developing a plan for wireless connectivity in the early stages is a massive advantage. In order to do this, you'll want an IT professional to help determine how many Access Points a building needs and where to place these devices throughout the building. Access points need to be built in optimal locations to provide the best signal strength to the areas it will cover.
Read about how Louisville Geek installed the wireless network for the new Louisville City FC stadium.
Budget
General Contractors hire subcontractors to increase productivity and reduce costs. Subcontracting an IT provider for a construction project is no different. An experienced IT provider will not only assist with the infrastructure planning, but they'll also save you money when it comes to purchasing the correct technology. Because most IT providers work with multiple vendors, they are able to negotiate pricing and provide perks you otherwise wouldn't have access to.
IoT Security
It's no secret that cybercriminals feast on IoT devices. Target, Jeep, and Ring are some of the more well-known companies that have suffered a massive data breach that was initially penetrated the network via an IoT device. Similar to your PC or smartphone, IoT devices need to be regularly updated to patch vulnerabilities, so an experienced IT provider can ensure that your devices are updated on a consistent basis to prevent the Russian mafia from being able to seize control your lights!
Blueprint Examples
The following blueprints are from previous projects where Louisville Geek was brought into the early planning stages.